Sorry, we had appointments this morning.  I just now got my first cup of coffee.
Life is a bit of a mess right now, but we're hanging in there.
All right then, first news, then some sort of snippet.
Bouda Babes
The Bouda Babes T-shirts are now available on Zazzle in a variety of sizes and styles.  If you would like one, now is your chance. Click here to go to Zazzle.
Please note that while Keely is distributing the T-shirts with our permission, Gordon and I take no commission from the sales. This way we can keep the cost down for you and Keely is rewarded for her excellent design.
On a side note the poses the T-shirt model is doing are hilarious.
Guess Who?
Joanna Bourne has agreed to be thrown to the wolves to come and hang out with us.  If you've never read her work, Joanna writes some of the most nuanced historical romances, set around the beginning of 19th century.
Joanna has a new release, THE BLACK HAWK, which is an RT Top Pick for November.  So, if you ever wanted to ask Joanna something about her work or life, now is your chance.  I can't promise that all questions will be answered, but I will pass them on.
Her Grace Olivia
While we're on the subject of nobles, Her Grace Olivia Camarine, Duchess of the Southern Provinces, is starting a travelogue.  She hopes it will be witty and charming; however, she is quite new at this and is likely to ramble about her life, her husband, and her children instead.  If you are interested in following  her musings, here is a link.
Book Lists
C writes:
Do you know if there is a massive schedule of book release lists that publishers contribute to?  I use Amazon's wish list to keep track of upcoming books I know I'm interested in, but it would be nice if a categorized list existed.
Unfortunately, I don't know of a unified list, but here are a couple of places you might find interesting.
Literary Escapism does a really good rundown of the new titles.
So does Dear Author.
Every publisher also releases a catalog.  This might be a good resources because it shows all titles by imprint, not just by genre.  Here is a link to Penguin catalogs and here is a link specifically to Berkley Mass Market for the Fall 2011.
New Friend Releases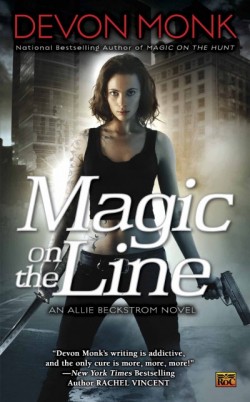 [clear]
Well, now I have to write and if I make my word count, you will get a Monday snippet.