When we last left our intrepid heroes, Odikas, the head of the Kyporo delegation who forced Ellenda to become one of Kosandion's prospective brides, was dragged back to the Dominion in disgrace to face charges of human trafficking. As the delegations reeled from that shock, Dina and Sean asked Cookie to follow up on the information Dina received from the woman with scales at Baha-char. Dina's informant had told them that one of the candidates was a Muterzen pirate prince in disguise out to make a name for himself and now his identity needs to be confirmed.
It was two hours until midnight. I sat on the balcony of the Ocean Dining Room savoring a cup of oolong tea and gently rocking in a rocking chair I had stolen from our patio. Sean sat in the other chair, drinking decaffeinated coffee. It was late and he didn't want to be wired. Beast napped by the rail, while Gorvar had somehow climbed on top of the other table and lay there, his tongue out. He liked being high up.
The deep amber ocean of Kolinda shimmered with bioluminescent sparks, as if the setting sun had bled its glowing lifeblood into the waters and now it flickered in the depths. The air was warm and smelled of salt and sea.
To our left and slightly behind, the interior of the Ocean Dining Hall behind floor to ceiling wall of glass glowed with honey-colored light like a giant garden lantern. It was quiet and mostly empty.
Just inside the doors retracted into the floor, Orro slumped in a big chair at a round table, an exhausted heap of dark quills. The taller of his assistants had curled up on the floor, the other crawled into a chair and passed out. Droplet had pushed two chairs together, climbed onto them, and wrapped her fluffy tail like a blanket around herself. None of them noticed me quietly reshaping the chairs and the floor under them into comfortable loungers so they could stretch out. The food on their table remained mostly untouched.
It had been a long day. All remaining delegations decided to discuss Kyporo's expulsion and all of them wanted to do it over dinner in their individual quarters at different times. The kitchen staff was exhausted.
The ocean shimmered. Amber lights in front of us, warm yellow glow behind. Sean and I sat in the narrow strip of shadow and watched the waters under an endless sky, studded with alien stars and so deep, looking at it for too long filled you with vague unease.
My earpiece chirped steadily, delivering a successive assortment of the Dominion's news broadcasts into my ear. The fall of Tair Odikas was the talk of the nine planets.
Olasard padded out of the dining hall on his fluffy paws and hopped into my lap. I put my tea on the small side table between my and Sean's chair and stroked the cat's back.
According to the news casts, the saga of Tair Odikas stretched back many years, long before Kosandion was born. Four centuries ago, Kyporo faced a crisis. The planet's population had outpaced its natural resources while its space technology was in its infancy. Kyporo joined the Dominion to save itself.
Before the unification, Kyporo had a rigid, striated society with sharply defined social castes, while the Dominion adhered to the belief that every citizen had the same rights. The integration of Kyporo was slow, difficult, and took centuries. Officially the castes were now abolished, but the citizens of Kyporo were long-lived and had good memories.
Odikas came from a long line of patricians, the highest caste of Kyporo. His great grandfather was the Prime Councilor, revered and venerated, and on the rare occasions he had condescended to leave the hallowed halls of the Grand Council and stepped into the street, among the commoners, people of lesser castes knelt and touched their foreheads to the ground.
No matter how much education and cultural exposure they had, some people craved to be bowed to.
Odikas followed in the footsteps of his ancestors, climbing to the post of the highest elected official, resisting change, and doing his best to block the Dominion's attempts to integrate the planet. His highest aspiration in life was to resurrect the old customs. His greatest ambition was to step outside and see an ocean of bent backs with not a single person daring to meet his gaze. He would've rebelled if he could, but the Dominion managed Kyporo wisely, leaving them very little military autonomy, and the public sentiment among the younger generations wasn't on Odikas' side. Once the genie of freedom came out of the bottle, it was hard to put it back in.
For the forty years he was in office, Odikas flirted with separatism, made grand pronouncements about national identity and independence, and hated Kosandion's father, who had removed the last vestiges of the old social system. When Caldenia murdered her brother, the Sovereign already faced an external threat from an alien species and domestic opposition on several fronts. His death struck the nine planets like a meteor, causing numerous fractures. Odikas had taken full advantage of that. Kyporo was the last planet to accept Kosandion as the Sovereign, and Odikas and his faction continued to be a massive pain in the ass through his reign. Until today.
Sean pulled the earpiece out and put it on the side table between us. I took mine out as well.
"I scanned the Holy Ecclesiarch when he went to his quarters."
Sean glanced at me.
"He's in perfect health. I mean he is elderly, but there is nothing inherently wrong with him. He could live another decade or two. You don't seem surprised."
"He doesn't smell like a sick man on his deathbed."
"Do really sick people smell different?"
"Usually."
"I think Kosandion knows. I think this whole thing with the deathly ill Ecclesiarch is carefully orchestrated."
"He's using us to clean house," Sean said.
"Yes. Kosandion used the Ecclesiarch's illness as a pretext to separate Odikas from his faction, isolated him here, and most likely manipulated the ratings to assure Kyporo's elimination."
Sean nodded. "For Odikas it wasn't just politics. It was personal. Kosandion recognized it, so he backed Odikas into a corner and gave him just enough rope to hang himself."
"This had to be a long time in the making. Nothing that happened today was a surprise to anyone in the Sovereign's faction."
"I'm surprised they didn't high-five each other when Odikas was dragged away. Resven practically wet himself in excitement."
His voice didn't sound right. Sean radiated tension, as if his body was knitted from it.
"Are you okay?" I asked.
"I'm frustrated."
"Because?"
"I don't like being a pawn on someone's chess board. I did that for a while, and I put it behind me."
He was hardly a pawn, but that was beside the point. During the time we defended the inn against attack by Draziri, I ended up being hurt. After I came to, my sister told me that Sean killed several attackers and put their heads on spikes. I'd watched that footage. He'd looked tense like that just before he carved them to pieces.
"He's using us," Sean said. "You, me, Gertrude Hunt. Caldenia. To what end?"
"I can ask Her Grace."
"Would she tell you?"
"I don't know, but the worst she can do is say no. I can tell you one thing, if George and Kosandion ever get together, I am packing up and moving to another galaxy."
The inn tagged me. The Higgra delegation wanted to talk. I pulled up a screen to their habitat. With the Dushegubs, I didn't bother, I just projected the disembodied voice, but Higgra would want a visual.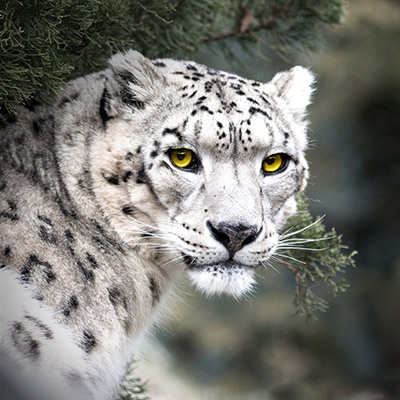 The habitat appeared on the screen, a dense space of real and synthetic trees interrupted by jutting rocks with smooth tops and conveniently placed soft perches. Cyanide sprawled on the nearest perch, her huge white paws dangling over the side. Her golden eyes focused below my face and widened.
"Why did you pick him up?"
I glanced down. Olasard was still on my lap, and I'd been unconsciously petting him.
"I didn't. He jumped on my lap on his own."
"Why?"
"He wanted attention."
Olasard tilted his head to give me better access to his jaw and flashed his emerald-green eyes at Cyanide.
The two cats stared at each other.
A minute passed.
Another.
"Is there something you wanted?" I asked.
"Yes." Cyanide frowned in a weird cat way, her muzzle going slack, her forehead wrinkling.
Olasard kneaded my knee with his claws gently and looked at me. I held out my hand. Gertrude Hunt dropped a brush into it, and I began gently brushing his soft grey fur.
Cyanide lifted herself up on her forelegs and leaned all the way into the screen.
Olasard purred.
"What was it you wanted?' I prompted.
"It's not important."
The call cut off.
Okay then.
Sean narrowed his eyes, looking up into the sky above the ocean.
"What's the matter?"
"Something is coming."
I looked in the direction of his stare. A white star detached from heavens above the horizon and streaked toward the inn, slicing through the air at shocking speed.
Sean bared his teeth. "Muterzen pirate cruiser."
I let Olasard off my lap, stood up, and planted the broom into the floor. Its shaft split, exposing its glowing inner core. A shoot of the inn slid through the floor and wrapped itself around the staff, binding us into one.
The cruiser was clearly visible now, a big, strange shape, as if six giant barrels had been bound together bristling with weapons.
Behind me Droplet let out an alarmed screech.
The two forward facing barrels ignited with brilliant red.
I sank my consciousness into the inn, merging with Gertrude Hunt and raised the void field.
The barrels flashed. Twin warheads shrieked through the air toward us. The time slowed and I watched them spin as they hurtled straight for the inn.
A phantom breeze stirred the hem of my robe.
The warheads met the invisible wall of my void field and detonated. A wall of blinding white fire drenched the space in front of us. Water exploded straight up, like a tsunami, flowing over the invisible dome above us, all of it silent.
The inn didn't shudder. The air current didn't change. The lights didn't flicker. No sound penetrated. The balcony and the hall behind us reminded as tranquil as ever.
Out of the corner of my eye I saw Droplet standing on the table. Ever hair on her body stood on end. She looked like a cartoon squirrel who'd been electrocuted. The two assistants cowered behind her.
Orro opened one eye, glanced at the balcony, yawned, waved at Droplet with a limp hand, and fell back asleep.
Sean got up and pulled off his robe. He wore a dark combat suit underneath. The subcutaneous armor that masqueraded as tattoos expanded, sliding in a black wave over his neck. He held a knife with a green edged blade. His eyes were clear and bright.
The water drained down. Alien fish and long serpentine creatures rolled and slid over the void field, tumbling back into the orange depths.
Sean pulled a branch out of the floor. It wound around him.
"Make a hole," Sean said.
Being in love with a werewolf: enjoying unwavering support interrupted by moments of intense terror. This was a terror moment. He trusted me, and I had to trust him.
The last of the sea creatures splashed into the ocean. The cruiser hovered right in front of us. They couldn't believe it. They had come in for a closer look.
I split the void field, parting it like pages of a book.
The branch grasping Sean snapped, flinging him into the air. Gorvar jumped up on his table and let loose an eerie, hair-raising howl. Sean landed on top of the cruiser and stabbed it.
Yep, that's exactly what I thought he would do.
The knife carved through hull steel like it was butter. Sean's body broke, expanding into a large shape in a blink. Dark fur sheathed his head. He grasped the edge of the ballistic plate with his clawed hand and tore it off. It fell into the water, and he dropped into the hole he made.
I reinstated the void field and sat into my chair.
Gorvar kept howling.
The cruiser hovered in place. They had to have seen him cut his way in. They probably thought they could either kill him or neutralize him.
"Awoooo!!!"
"Come here," I called.
The big wolf leaped off the table and ran over to me.
"He will be fine," I told him. "This is what he does."
The lupine beast sat next to me and stared at the cruiser. I did, too. Judging by the size, it had a crew of anywhere between 50-100 and all of them would be armed and used to close quarters combat. Sean had his claws and a knife. I exhaled slowly, trying to vent my anxiety with it.
Gertrude Hunt moved the screen it had sprouted for Cyanide in front of me. I looked at it. A call from Cookie's quarters. I accepted the communication, and the little lees appeared on the screen.
"Good news," he said. "Everything your contact told you checked out. I have independent verification from multiple sources."
The cruiser shuddered. The void field ate the sound, but it looked like something might have exploded.
"That's great," I said.
"Does he have access to any outside communications?" Cookie asked.
"No. He is completely isolated."
Cookie nodded. "That's good. That's very good. They can't warn him."
The cruiser listed to the right and began to spin in slow motion, moving away from the inn.
"Why would they know to warn him?" I asked.
"There were complications."
The cruiser was upside down now, its barrels turning randomly.
"You promised to be careful."
Cookie looked taken aback. "I'm always careful. But they were very alert. I think they know that we suspect, or they suspect that we know."
"You don't say."
The cruiser broke in half. Explosions flashed in the gap. The stern half slid and plunged into the ocean, sending another massive wave toward us. It splashed against the void field and slid down. Gorvar whined softly. I petted his head.
"I wanted to warn you in case they attempt to attack. Forewarned is forearmed."
"Thank you, but your timing sucks."
I turned the screen so he could see the remaining chunk of the cruiser slowly slide downward as its propulsion systems failed.
"Oooooooh," Cookie said.
Tony came striding out of the dining hall and said in a great imitation of an English accent. "I felt a great disturbance… Oh hell."
The remaining half of the cruiser landed into the waters and broke apart.
"Did you fire at it?"
I shook my head.
Tony looked around. "Where is Sean?"
"Take a wild guess."
He stabbed his finger at the fracturing hull of the sinking cruiser. "Is Sean in there?"
I nodded.
"How…?"
"He used the inn to throw himself at it."
"Does he know you have anti-aircraft weapons?"
"He does. He installed half of them. He is making a statement."
Tony landed in Sean's chair. I dismissed Cookie's screen and watched the underwater explosions flash.
"Does he do this kind of thing a lot?" Tony asked.
"Define a lot."
"I'm sorry," Tony said. "This must be very stressful."
"Not as stressful as it is for the pirates inside. He is slaughtering them in there."
"That's not what I meant," Tony said.
"I know. Thank you for caring. It is stressful, but I picked him, and I have no regrets."
We sat quietly for a few moments. The cruiser was almost completely submerged now. Only a corner of the hull protruded above the waves. The sea around the wreck churned, as the local wildlife realized there were delicious meaty bits inside.
Sean was a good swimmer. I held on to that thought like a life preserver.
"I spoke to my dad," Tony said. "We are more popular than the Superbowl. Everyone is watching."
There would be more excitement tomorrow. "Did he have any advice?"
"He says we're doing great. He's surprised we haven't killed a Dushegub yet."
It had become my personal goal to get through this mess without losing any of the guests while they were on inn's grounds, Dushegubs included.
"Two more challenges left," Tony said.
"Yes." The talent challenge was next. "Do you think he will hand out roses tomorrow at the elimination ceremony?"
Tony cracked a smile. "We can only hope."
A bright red flash announced another explosion. I jerked.
"Do you want me to go help him?" Tony asked.
I shook my head. "It's the matter of trust. I have to trust that Sean wouldn't take on anything he couldn't handle."
Tony nodded, rose, patted my shoulder, and walked away.
Five minutes later I dropped the void field and watched human Sean climb up onto the balcony. He was wet from head to toe, but otherwise uninjured. He straightened and grinned. I put my arms around his dripping body and kissed him. His face was cold, but his lips were warm, and he tasted just as I remembered. He squeezed me to him. Gorvar whined, circling around us.
"Sorry," Sean breathed into my ear.
"That wasn't cool."
"It was a little bit cool."
"No."
"Admit it, you were impressed."
I shook my head.
He laughed and there was no better sound.